Aqara Developer Platform
Aqara Developer Platform is an open cooperation platform of Lumi United Technology Co.,Ltd for IoT software and hardware products. Relying on safe and stable IoT cloud services, on the basis of rich device connections, it is deeply integrated with the industry to provide developers with complete hardware products or intelligent solutions for scene applications, work with developers to create an IoT experience with the ultimate user experience.
The Aqara developer platform has always adhered to the concept of "openness, altruism, and win-win", providing third-party companies with full life cycle technical services, accelerating the development of Internet of Things applications, reducing construction and operation and maintenance costs, and promoting the transformation of data into enterprises core value. At present, the number of registered companies on the platform has exceeded 5,000, covering a wide range of fields such as smart homes, smart hotels, smart offices, education, etc.
Platform service
Cloud Integration Service
The Aqara developer platform provides HTTP APIs for remote calls by third-party applications, enabling device status query, remote control of devices, linkage configuration and other functions. In addition, through the message push service, real-time data reported by the device can be pushed to a third-party server.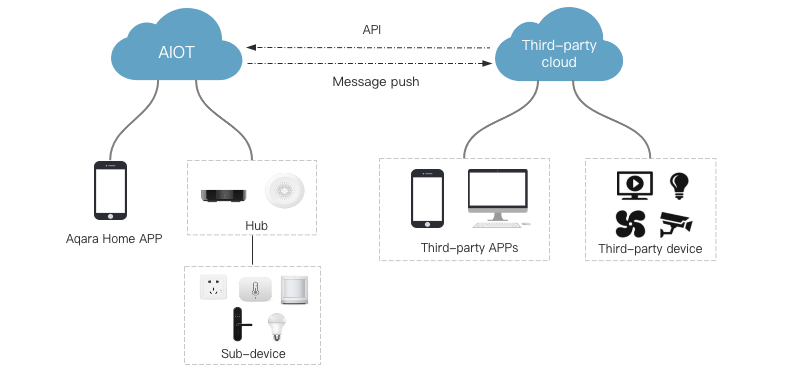 Hardware Intelligence
Quick access to device, zero-code, low-code development, and intelligent linkage to realize the interconnection of everything.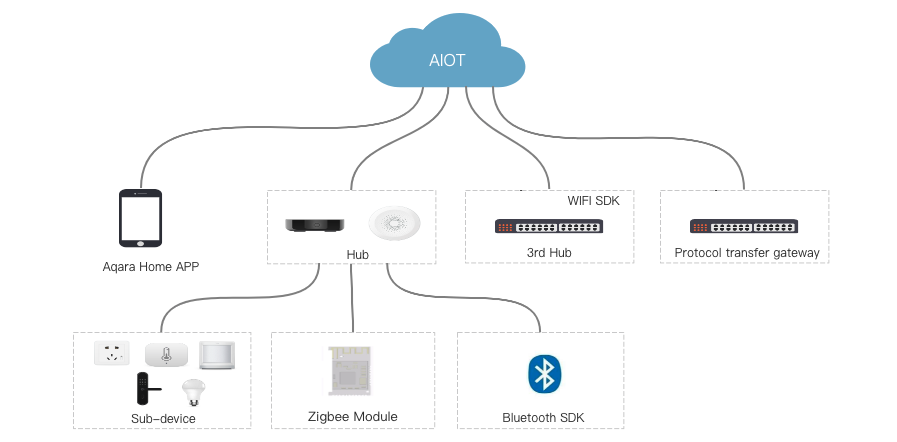 Data Visualization
Aqara's self-developed Scada large-screen system supports more than 500+ smart device control and device status components, and supports mobile APP, H5, web and other multi-terminal display, which is convenient for developers to integrate. At the same time, it supports user-defined screens and provides 20+ industry visualization templates to meet the presentation needs of different industries. Make the data more intuitive, and be the translator for the data to the user.